John Camillo - Florida

jscam54@tampabay.rr.com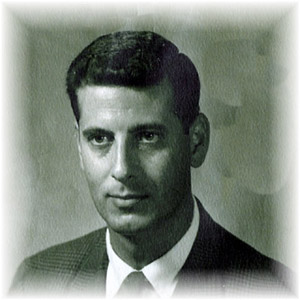 My name is John Anthony William Camillo.I was very pleased to discover your web site concerning the Camillo family. I also have a Law degree,a graduade of the Ohio State University, and practriced law and also served as a judge in Florida where I have resided for 50 years.

My father, Antonio Camillo, and his sole sibling, Giovanni Camillo, migrated from the provence of Reggio Calabria during the year 1920.Their mother was Carmela De Guisa. She refused to accompany her only sons to a new land and remained in Italy until her death circa 1952.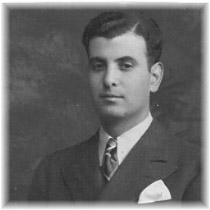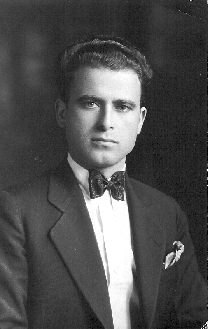 Antonio Camillo Giovanni Camillo

My father Antonio and his brother were both very handsome men; my father was tall and dark complected but my uncle was short, blond and blue eyed like his mother; however their features were similar.

My mother was of Dutch and German extraction, her Dutch ancestry arrived in what is now the U.S. during the 1600s
and her German ancestry from Bavaria and Mecklinburg in the 1800s. I have done extensive genealogical research on this part of my ancestry.

It has been my impression that Camillo is a rather common surname. I know several Camillo families in the U.S. not related to me or to one another. I know that there were 7 sons in my grandfathers family and that after WW 2 several of my father's cousins, after serving in the Italian Air Force as piolts, left Calabria and lived in Genoa and Pardinone (Pordenone?)

Since my grand-mother's name was De Guisa I have tried to research her lineage, but without success. I have been told that her name is not a typical Calabrian name and that it is not very common.

I am the only child and my uncle also had but one child (not typical for Italians), Anthony. My cousin is very well known in the music industry. He has a Doctorate in music. He has arranged and produced music for many celebrities and has earned several grammys. Tony has a website. When I wish to visit his site I Plug in Tony Camillo and search.

I have one son, John Mathew, who is a trial lawyer in Ft. Lauderdale. He was in Italy for two weeks last year. He could not find the surname De Guisa in any of the phone books but advised me that there were quite a few Camillos.

I have thought about having my Y chromosone DNA traced to ascertain where the Camillo Y chromosone originated.
My Father was born in a small town, Maropatri, province of Reggio, Calabria in 1903. He came to the US when he was 17 yrs old. His older brother, Giovanni, was born in 1897. Their father was Antonio and he had 6 brothers, one was Nicola who visited my father in the U.S. frequently.

I specifically recall that my father , when writing to his Camillo relatives in Italy always put an accent mark over the o'. I do not know if Maropatri was the original home of my branch of Camillo but I do know he had a few cousins in that area.


L.C.: Hello John, a very interesting story, and with some similarities with mine. The idea of a DNA analysis is a good one and I have also thought about it, but I don't know where to begin.

Anyway, my wife is Sardinian and I have come across an important family from Nuoro (a city in central Sardinia) called Guiso, actually Guiso-Gallisai, a double surname.

Looking in the Rome telephone book, I find 14 Guiso and one Guisu, but no Guisa. In fact I feel that Guisa may be a corruption of Guiso. There is only one De Guisa in Rome, Giovanni (tel 06 703......), an architect. I took the libery to call him for you. He is originally from Calabria, Reggio and Cosenza and says there are no other De Guisa in Italy apart from his brother. He suspects a French origin, which may be worth while chasing up. He has relatives in Lion.

I must say I am impressed with having such an important celebrity in the Camillos with your Tony Camillo. My daughter Lisa, who is a fledgling musician will also be happy to hear about Tony. (To see Lisa plug in Lisa Camillo - the talent must run in the family!)

I feel we should include your email somewhere in my Camillo Story, if you agree.

You mention that some of your ancestors settled in Pardinone, if you mean Pordenone, that is close to where my family comes from in the Veneto.

Thank you for the information, please keep in touch and let me know of any developments.

My cousin, Tony Camillo, finally called me today ( he lives and has a recording studio in New Jersey) and will view your daughters web pages.

My father had a cousin , Angelo De Guisa, who came to the United States about the same time as my father. Angelo lived in the Detroit Area about 500miles from where we lived. Angelo had a travel agency but he was also a director of the Detroit opera and brought many opera stars to the United States.

Since your e mail (which I deeply appreciate) concerning Giovanni De Guisa I have hunted for Angelo's only child, agirl, so her name would no longer be De Guisa. After 50 years since I last saw her I did find her living in Florida also. She is a retired school teacher. She has been to Italy many times and does speak Italian. She told me there are no De Guisas left in Italy to her knowledge and that Reggio was not their origin. She also said her father had told her that the family originated in France.

This confirms what Giovanni told you. I am certain that there must be a relationship with Giovanni. Esther( De Guisa) told me her grand father was Giuseppe and of course my grand mother was Carmela. She said that there were other siblings in the family but did not know their names.

Speaking of opera, a boyhood friend that I grew up with in New Jersey Luigi Zaninnelli, compsed an opera "Snow White" that opened in Firenze about a year ago. He sent me a DVD of the entire opera. Luigi was a protege of Gian Carlo Menotti and then went to Rome to study with Rosario Scalero. At one tme he was also the acompanist for Anna Moffo. I enjoy opera, as do most Italians.

If you are interested in more about this Camillo family please let me know.

Incidentally, my uncle Giovanni served in the Italian Army during WW1 , was wounded 3 times , and received many decorations from both the Italian and French governments.

L.C.: Looking into the De Guisa in France, I find many quotes on internet about a noble French family line. So there probably is a French origin.

I attach a couple of examples for you to look into. Maybe you have a noble title hidden somewhere. The many achievements of your immediate family do show something.


Dear Pat,
Based on my uncles birthdate, 1897, it is unlikely that my grandfather, who I assume was born in the late 1860s or early 1870s, could be your great grandfathers brother. It is more likely that my great grandfather could be related to yours despite the fact that your great grandfather was from Catanzaro and my grandfather from Reggio, but I do not know where his family originated. As you delve into genealogy it shows how migratory people were hundreds of years past.

Our similatries, however, are amazing. The fact that you were from the Bronx and my parents lived there when I was born, your daughter a graduate of Juliard and a professional musician coincides with my family and Lorenzo's also.
Your brother John Camillo and my son John Camillo both practicing attorneys representing insurance companies. My son told me that the article I referred to previously mentioned that your brother was in Tampa representing a homeowners insurance company and not taxi cabs as I had thought. Incidentally, my uncle Giovanni was an accomplished guitarist and I also studied guitar in New York. I liked Jazz and played guitar in dance bands in high school and a while when in college.
Haven't played in years.

I checked family tree and noticed that two Camillos had their Y DNA researched. I assume that one was you. Have you contacted the other Camillo? I also would like to have a copy of your results if it is OK with you. I considered having my Y DNA researched by a facility other than family tree to see if there is a similarity.


l-camillo.com
Copyright L. Camillo 2009