Rafael Neville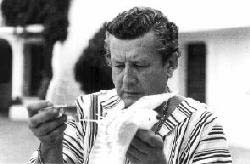 Founder of Porto Rafael in Sardinia

I wish to present to our readers a very interesting personality, who has given an important contribution to the tourism industry both in Sardinia and in Spain, yet has remained very shy of advertising his achievements. It was in fact public acclaim that gave his name to one of his lovely developments, Porto Rafael, in Palau, facing the island of La Maddalena. Of course we are speaking of Rafael Neville, Count of Berlanga, a great artist, with a magnificent flair for architecture.
Born of noble family in Malaga Spain, his father Edgar Neville was a writer, diplomat, film producer and friend of Charly Chaplin and Picasso. Rafael designs his first real-estate development on land belonging to his grandmother, Doña Carlotta Alexandra, on the Costa del Sol in southern Spain. With Rafael's flair and carisma, which draws many of the world's jet-set of the time, this resort, Torremolinos, becomes the meeting place for all of Europe's celebraties. Then follows Marbella and afterwards, in 1958, Sardinia, even before it was "discovered" by Karim Aga Khan. The two know each other and socially visit the other's new creation, but Rafael not having anywhere near the Aga Khan's financial resources, builds a much smaller development, but none the less charming, with the help of a Sardinain lawyer, Mr. Paolo Riccardi.
The little village of Porto Rafael, a 30 minutes drive from Porto Cervo, is well worth a visit, to see the delightful town square on the water's edge, with its shops and "town hall", which is Rafael's own home overlooking the piazza, all designed and built by Rafael himself. Afterwards, the Aga Khan invites Paolo Riccardi to join him on the Costa Smeralda as Secretary General and to preside all of his 14 or so companies, including the airline, then Alisarda. Riccardi, a giant of a man, both in stature (6 foot 8) and in managerial capabilities, is responsable for much of the success in overcoming enormous bureaucratical difficul-ties. His very determined manner, mixed with affable ways, was a winner in getting the Costa Smeralda off the ground and he remained with the organisation until 1982.
Riccardi then joins his old friend Rafael in Gran Canaria, where he was trying to realise his latest dream, a new resort, Puerto de Mogan, which then was a small, sleepy fishing village, with no room for expansion, neither physically nor economically. Rafael projects the development towards the sea, requiring extensive land reclamation from the deep Atlantic Ocean. With his dynamic partner, Riccardi, success is ensured and the new Puerto de Mogan becomes a reality. The new village maintains the architectural characteristics of the existing Spanish village and is a delight to see.
Mogan has become a regular stopping place in winter for many of Costa Smeralda habitués, including two restauranteurs, who have opened up branches there, Sergio Volpi with his "Clipper Restaurant" and Susanne, with her "Rosemary's".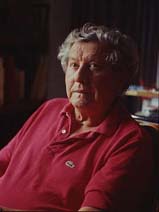 Rafael is also an artist dedicated to canvas and uses a variety of materials, including glass and ceramics. Some of his latest creations can still be purchased, though his production has temporarily diminished considerably, owing to some recent problems with his health. (Speak to Dominico Pintus 0789-708633). Rafael is now a permanent resident of Palau, which has granted him an honorary citizenship and is well cared for by his numerous friends. We all wish Rafael a speedy recovery.
Laurence Camillo
May 1995
PS Sadly, Raphael has since passed away.
l-camillo.com
Copyright L. Camillo 2000