Page
1

Luigi Camillo

looking-glass@worldnet.att.net

I am researching my family history and thought I would share the little that I know so far with you and see if there is any connection.

My father's surname is Camillo......his father's name is Luigi Camillo. I know that he was born in Castellamare di Stabia in 1883. His mother's name was Concetta Domizio and his father was Francesco Camillo.
Luigi married Michela Bertone in 1905 in Naples. At least one of their sons, Francesco, was born in Naples in 1907.

If you think there is any link, I would love to know. I feel this connection to Sardinia but don't really know why.......your web site was wonderful!

Also, I am looking for assistance to continue this search.....can you recommend any reliable, trustworthy geneologists in Italy?

Pat


Since our last email I have gathered quite a bit more family history regarding my Camillo ancestry. First, I discovered that my last name was originally spelled like this:
Camillò. I'm not sure if this makes much of a difference, but it was interesting. There appear to be some individuals who spell their name this way in Calabria, which is where my great grandfather Francesco was born.

My research so far has uncovered a few more names on this family tree. See attached "Pedigree".

My grandfather Luigi apparently was leaving Italy in a hurry and actually had intended to go to South America but took the wrong boat and ended up in New York City. So it's interesting to read about a few other Camillo's in Brazil.

I noticed that someone mentioned DNA…..I am a doctorally prepared researcher in the health sciences, so I was especially intrigued by this. My father died at the age of 93 this past August (08), but before he died, I took DNA samples from inside his cheeks (which is how it is done) and submitted it for analysis to Family Tree DNA……website:
http://www.familytreedna.com

This group is also aligned with the National Geographic Society DNA project……very reliable. It was incredibly interesting!! My dad has a relatively rare DNA, so I fine tuned the results with follow up testing and discovered that a large number of people with similar DNA's actually originated from Crete. It's called haplogroup J2A. It would be awesome to have other Camillo's add to this database and see how close we are connected and if this relatively rare DNA shows up more in this group. Keep in mind, that these tests are mostly about ancestral origins although with Y DNA samples, it is possible to find closer relatives. The maternal DNA (mtDNA) is much more anthropologic and definitely more tuned into the earliest migrations of individuals with this DNA. They provided me with early migration maps that coincided with my dad's DNA and I would be happy to share them if you are interested.

Finally, I have discovered some very old family photo's while sorting through my dad's belongings after he died. I have attached these as well. If anyone recognizes someone in these photo's, I would love to know more!

L.C.: The French always pronounce Italian names with the accent on the last vowel, so I am sure of a French connection here. And that is where John's most likely French ancestors (De Guisa) came to Calabria and converted Camillo to Camillò. You both may be related.

Very interesting the Crete connection, which helps my theory on a Greek origin of Camillo (see my history page 5)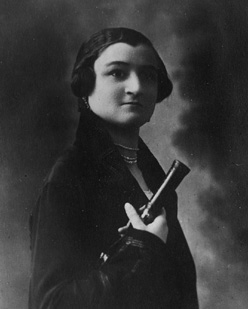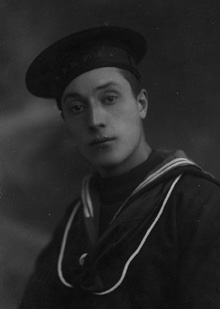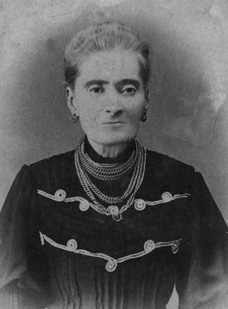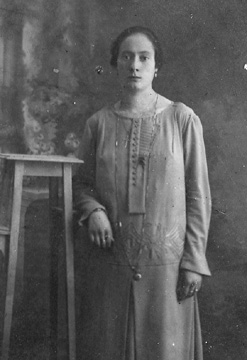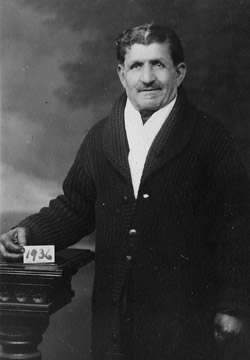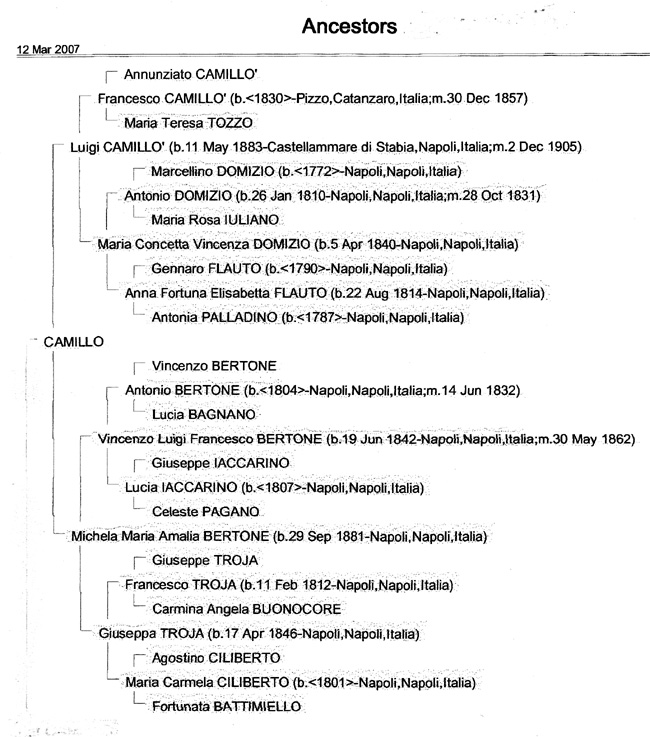 <<< BACK NEXT >>> (DNA Haplo group)
l-camillo.com
Copyright L. Camillo 2009